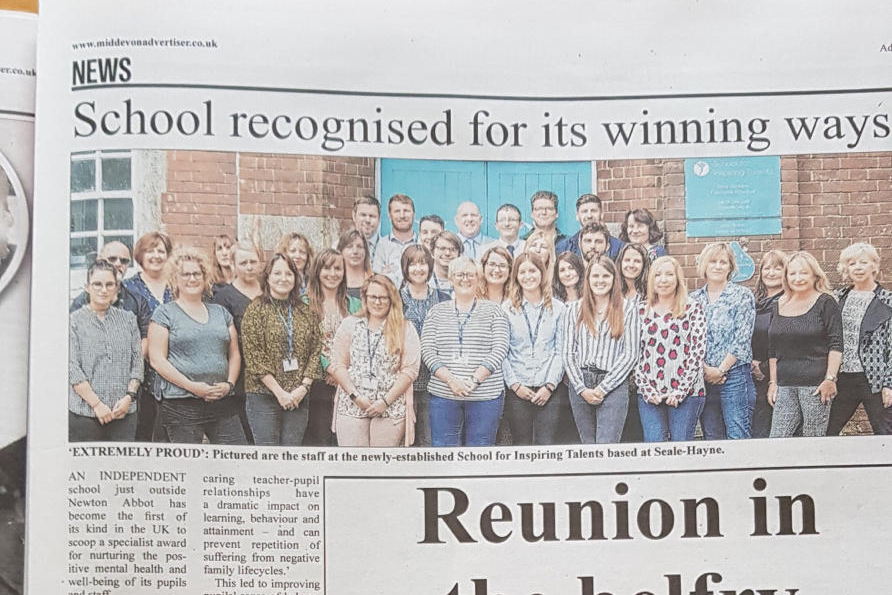 09 May

School for Inspiring Talents Awarded

We're excited to announce that School for Inspiring Talents is the first school to be awarded the Trauma and Mental Health Informed Schools Award. School for Inspiring Talents is where it all began, and we're proud of how the school has developed and grown over the years.

Congratulations to all our staff for such a well-deserved accolade. This award recognises the passion our team have for improving the life chances of young people and families, the compassion with which they approach their work, and their child-centric approach.

The award was covered in the Mid Devon Advertiser, as pictured above.